Hey guys. I've solved another problem I was having when I'd pull up to the campsite late at night. It was difficult backing into a site with no reverse lights and I nearly missed the power/water pole!
So, when I was replacing my front porch light with a waterproof LED version I got the idea to buy more of them and put them where I needed them, such as one next to the upgraded taillights so I can see while backing up as well as when I go to hookup the water and electric. I placed it up against the taillight so I didn't have to drill a wire hole through the wall.
I also added an LED license plate light while I was in there.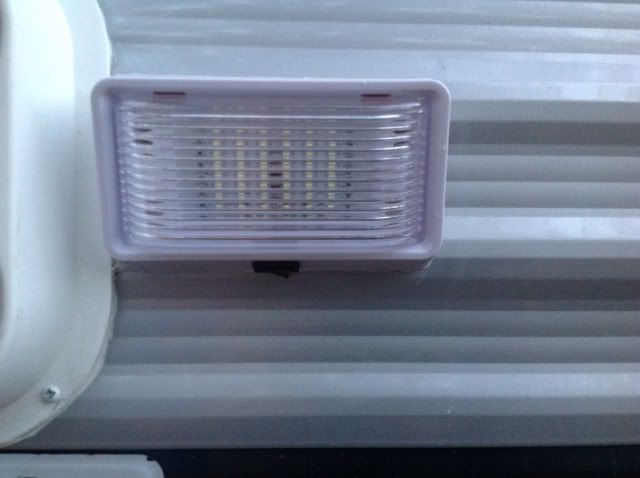 Sent from my iPad using Tapatalk HD