Moved on to the next thing...
Well, we made our first 2015 campout with our 2013 Trail Runner in January, 2015 as we attended the Arizona Heartland Owner's Club Rally near Quartzsite, AZ in January.
It was a journey wrought with fun and excitement, not to mention a few problems . . .
But we made the best of it!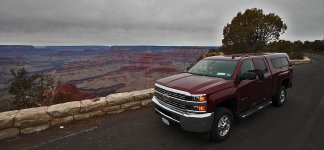 Post your images here of you and your Heartland Trail Runner on the go in 2015!
Oh . . . if you haven't done so already . . . join the Heartland Owner's Club (HOC)!
It is free for the first year . . . and you'll not meet a better bunch of folks!