Hello Nashville Rally Attendees,

Do you feel led to volunteer?
A great rally includes important volunteer opportunities. Below is a list of areas that I am currently seeking volunteer leaders for. In all cases, the leader will fully own the process. In some cases, the leader will perform all required work. In other cases, the leader will recruit additional team members to perform the required work. In all cases, I will work with volunteer leaders in advance to cover expectations and to give guidance.

If you wish to step up and be part of the rally team, please
email
or call (
574-333-1153
) me with the area you are interested in. If you want to know more before committing, I am here to answer your questions.

I will keep this thread closed but will add leaders as they nominate and are accepted.

Thanks!

Jim


​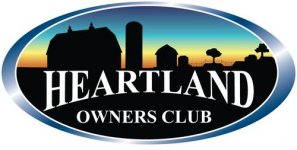 ​
2010 International Heartland Owners Rally
​
Nashville, Tennessee USA
​

Volunteer Opportunities
​
Updated: 4/25/10
Rally Host / Vendor Coordinator
Jim and Nancy Beletti (jbeletti and yorkiemom)
574-333-1153
/ jim.beletti@heartlandrvs.com
Plans and executes the rally. Is the primary "go to" person.
Plans, invites and coordinates vendors and related activities
Wagon Master

Marv and Karen Osborn
(SmokeyBare)
Assists the Rally Host in any way possible to ensure a smooth execution of the rally Monday through Sunday.


Concierge


Marv Osborn / Evans Waller (SmokeyBare and Evans & Lana Waller)


Assists rally attendees in any way they can. Gives golf cart rides to rally hall etc.



Rally Bag Coordinator
Dave and Mary Hromek (cookie and Mrscookie)


Plans, coordinates and executes the creation of rally bags / contents. Recruit a team of about a dozen to do this activity on Tuesday morning around 10 am in the Music Barn.

Coffee Service
Bill Sims (osims)


Prepares coffee by 7 am in the rally hall each morning and cleans
pots/carafes
when coffee is gone. Recruit helpers as needed.
Thursday, Friday and Saturday.
Rally Hall Clean-up
No leader is planned for this item


It is the expectation that all rally attendees pitch in without hesitation and without being asked. E

specially during and after food events. Thursday, Friday and Saturday.


Door Prize Assistant
Evans Waller / Berry Sanders (Evans & Lana Waller and Berry and Janet)


Door prize intake, security, display, grouping and handling during drawing. Recruit a team of 2 or 3 runners to deliver prizes to winners. Saturday.


Food / Catering Coordinator
Jim and Cheryl Horst (dieselengineer and diesel'sweetheart)


Purchase and setup food for club food events. Coordinate with caterers and KOA staff on food events.
Thursday, Friday and Saturday.
For Sale Items Table Coordinator
Mark Comer (mrcomer)


As we did in Branson and Goshen, we plan to make available, a couple of tables for attendees to give away or sell items to other attendees (non-commercial). I am looking for one person to setup and coordinate this table and dispose of anything not removed by 10 am Sunday
.


Photo Coordinator
Duane Clause (porthole)
This person aggregates digital images given to him during the rally from anyone at the rally taking pictures that wishes to share them. People will bring their flash media cards to the Coordinator who will copy them from the flash card and give the card right back, without affecting the images on it. Coordinator will need to have card readers for the more popular cards (SD/MS/XD etc). Coordinator will choose about 100 images that capture the essence of the rally, resize them and upload them to the Heartland Owners Gallery.


Food Bank Volunteer Coordinator for "Heartland Volunteers"
Kimball and Alice Gilette (Northerner)


This person will help recruit volunteers to work at the Second Harvest Food Bank of Middle Tennessee from 9 to 11 am on Wednesday, July 14th. Self-transportation also needs to be coordinated. An expectations sheet will need to be passed to each volunteer, as will a simple volunteer agreement. The agreement needs to be signed, all agreements need to be aggregated by the coordinator and brought to the Food Bank.


Full-timing Discussion Moderator(s)
Gregg and Lynette McHenry / Marv and Karen Osborn (netters1, macattack, SmokeyBare)


We have added a full-timing discussion in the rally hall on Saturday morning from 8:30 am to 10:00 am. Those who are full-timers now and anyone who is curious/interested in full-timing in the future are encouraged to attend. I am seeking a couple who are now full-timers to moderate this session. Moderators will create a list of touch points that are relevant to full-timing. A hand-out will be created and submitted. A time-line for the discussion will be created in order to keep the conversation on track.


Food Drive Coordinator
Jim and Cheryl Horst (dieselengineer & diesel'sweetheart)


This team will coordinate the on-site (KOA) food drive effort. Make sure collection boxes are stored when full and new boxes put out when needed. Make sure rally attendees are aware of where they can donate and what items are most needed.

Last edited: