Former Georgia Chapter Leaders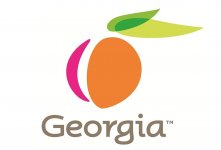 Paul and I have scheduled our 2022 rally in the North Georgia Mountains.
Hope y'all can join us next spring!
Event Type

Chapter Rally
Venue Name

River Vista RV Resort
Venue Contact Name

Sarah Ann
Venue Contact Email

manager@rvmountainvillage.com
Venue Contact Phone

(706) 746-2722
Venue Street Address

20 River Vista Drive
Venue City

Dillard
Venue State / Province

GA
Venue Zip Code

30537
Venue Country

United States
Rally Start Date

May 5, 2022
Rally End Date

May 8, 2022
Number of Sites Held

30
Site Costs per Night

$75.00
Heartland Brand Fee

$0.00
Non-Heartland Brand Fee (per person)

$10.00
Event Leader

ALF
Event Leader Contact
Event Summary

Web Site -

https://rvmountainvillage.com/

There is still time to join us this spring in the mountains of Georgia - great sightseeing, hiking, friends, campfires and of course Potluck!

AND a "Cinco De Mayo" celebration on the 5th.

T-Shirts will be provided by Heartland - please send us a message on the sizes that you would like us to order for you!

Heartland Owners Give Back will be supporting the Rabun County Paws4Life animal shelter again this year. Everett from Paws 4 Life will be joining us on Saturday evening to accept our donations. The shelter is in need of monetary donations as well as

cat food.

Let's show them our support with everyone bringing a bag or some cans of Kitty food along with a donation.

Please note that there will be a discount on the daily site fee dependent upon the final number of rigs attending.
Agenda

AGENDA

Thursday - 6:00 pm May 5 Cinco de Mayo celebration 6:00 pm

Taco bar provided by the club
Sangrias and Margaritas (with and without alcohol)
Bring yourselves and a beverage if you prefer something other than sangria or margaritas
CARD BINGO tonight – $5 to play – all money goes to winners
50/50 ticket sales

Friday - 5/6/22

9:00 Breakfast provided by club – Eggs, sausage, bacon, biscuits and gravy, coffee (of course) and juice.
50/50 ticket sales
Explore the area on your own.
Please let us know if anyone would like to go to dinner at Dillard House before the play. Here is a link to their website - Dillard House Restaurant | Dillard House Dinner price is $25.95 per person. I will make reservations if we have enough interest.
Four Old Broads play at the Dillard Playhouse at 7:00 pm – address is 892 Franklin St, Dillard. https://www.ngcommunityplayers.com

Saturday - 5/7/22

9:00 Continental breakfast
Crafts 11:00
Explore area on your own
Potluck 6:00 – Club to provide Italian Sausage Penne Dish
Please bring your favorite appetizer, salad, or dessert to share - Let us know what you will be bringing and I will post the list here on the forum
50/50 drawing
Silent Auction – to benefit our charity "PAWS 4 LIFE"
Heartland Gives Back - Paws 4 Life Representative joining us for dinner and donation presentation. In need of Cat food and will accept any monetary donations

Sunday

8:00 Coffee, Fruit, and Pastries.
Attendee List

Attendee List

1. Paul and Sue Alfano, Site 397, 5/1-5/9, play, 2-xl
2. Randy and Santha Allen, Site 389, 5/1-5/8, 2 - lg
3. Candy and Clay Hudson, Site 375, 5/4-5/8, 2-xl
4. Patti and Steve Lester, Site 179, 5/1-5/8, play, 1-xl and 1-2x
5. Kathi and Ron Ludwig, Site 365, 5/1-5/8, play, 1-lg and 1-X-Large
6. Joe and Linda Shejbal, Site 145, 5/1-5/8, play, 1-3x and 1- lg
7. Terrell and Carol Stanley, Site 153, 5/2-5/9, play, 1-2x and 1 med
8. Melissa Stanley and Shannon Qualls, Site 215, 5/5-5/8, play, 2-3x
9. Lance and Ken Duguay, Site 76, 5/6-5/9. play, 1-xl and 1-2xl
10. Keith and Carol Lindgren, Site 191 5/4-5/9, play
11. Martha and Henry Scott, Site 171 5/1-5/8, play, 1-lg and 1-xl
12. Cliff and Sharon McLarty, Site 161, 5/5-5/9, play, 2-2xl
13. John and Marina Esmond, Site 106, 5/4-5/8, play
14. Ed and Eddie Booth, Site 100, 5/4-5/8, play, 1-xl and 1-xxl
15. Don and Cindy Gilbert, Site 40, 5/2-5/9, play
16. Ricky and Rachel Lester, Site 186, 5/2-5/8, play, 2 - xl
17. Hayden and Gigi Warren, Site 92, 5/3-5/9, play, 1-lg and 1-3x
18. Jeff and Nora Hanna, Site 84, 5/3-5/8, play, 2 - lg
Last edited: