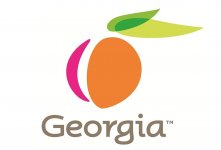 Paul and I have scheduled our 2022 rally in the North Georgia Mountains.
Hope y'all can join us next spring!
Event Type

Chapter Rally
Venue Name

River Vista RV Resort
Venue Contact Name

Sarah Ann
Venue Contact Email

manager@rvmountainvillage.com
Venue Contact Phone

(706) 746-2722
Venue Street Address

20 River Vista Drive
Venue City

Dillard
Venue State / Province

GA
Venue Zip Code

30537
Venue Country

United States
Rally Start Date

May 5, 2022
Rally End Date

May 8, 2022
Number of Sites Held

30
Site Costs per Night

$75.00
Heartland Brand Fee

$0.00
Non-Heartland Brand Fee (per person)

$10.00
Event Leader

ALF
Event Leader Contact
Event Summary

Web Site -

https://rvmountainvillage.com/

Join us next spring in the mountains of Georgia - great sightseeing, hiking, friends, campfires and of course Potluck!

AND a "Cinco De Mayo" celebration on the 5th.

Please note that there will be a discount on the daily site fee dependent upon the final number of rigs attending.
Agenda

TBD
Attendee List

1. Paul and Sue Alfano, Site 397, 5/1-5/8, play
2. Randy and Santha Allen, Site 389, 5/1-5/8
3. Candy and Clay Hudson, Site 375, 5/4-5/8
4. Patti and Steve Lester, Site 179, 5/1-5/8
5. Kathi and Ron Ludwig, Site 365, 5/1-5/8, play
6. Joe and Linda Shejbal, Site 145, 5/1-5/8
7. Terrell and Carol Stanley, Site 153, 5/2-5/9
8. Melissa Stanley and Shannon Qualls, Site 215, 5/5-5/8
9. Lance and Ken Duguay, Site 76, 5/6-5/9
10. Keith and Carol Lindgren, Site 191 5/4-5/9, play
11. Martha and Henry Scott, Site 171 5/1-5/8
12. Cliff and Sharon McLarty, Site 161, 5/5-5/9, play
13. John and Marina Esmond, Site 106, 5/4-5/8, play
14. Ed and Eddie Booth, Site 100, 5/4-5/8, play
15. Don and Cindy Gilbert, Site 40, 5/2-5/9, play
16. Ricky and Rachel Lester, Site 186, 5/2-5/8, play
Last edited: