Gang:
I recently burned out my 30 amp to 50 amp power cord pigtail, I think rainwater got into the connection between the power cord 50 amp male plug and the adapter to the 30 amp female socket. I rebuilt the cord ends, but while looking around on E-Bay I found a couple of interesting connectors/protectors.
I found this 1 piece 30 amp male to 50 amp female adapter, that should sit under the electrical cover on the park pedestal out of the rain. It is cheaper than a pigtail cord, too!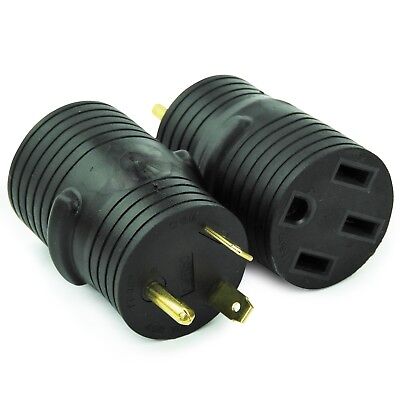 Round 50 Amp RV female connector to 30 Amp male plug Fast/Free shipping ships same, or next day ---RV Electrical Adapter Plug 30AMP Male to 50AMP Female Round Shape. ---One-piece heavy duty adapter. ---Made from heavy duty marine grade materials and constructed to the highest quality standards...
I also found a box on Amazon some RVer had come up with to protect the pigtail plug-socket connection from the elements:
Last edited: