On our first road trip we dropped a bar. Fortunately it dropped onto the axle, I'd hate to see what would have happened if the front had fallen first! It's scary to think about a person behind one of these trailers when a bar flies off - we could have killed someone...
I was able to get it to hold using slightly larger screws from Home Depot, but these things should not just be an afterthought, and am open to ideas on how to get them done right.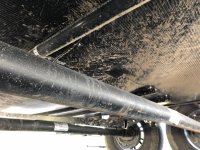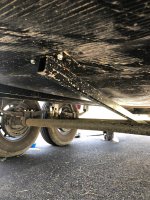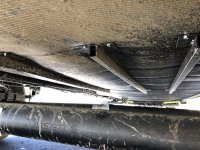 This is on a 287 with the 98 gallon fresh tank.
Pictures attached.